Description
Sleeping red fox among sweet summer flowers. Foxes are said to be the animals that are easiest to talk to, at least according to the trolls up in Jämtland. The red fox understands every word man says. But they pretend not to. Hence the expression "cunning as a fox". A perfect gift for the animal lover.
TOTE BAG FOX, Good Environmental Choice, made of organic cotton <3
CERTIFICATES
* GOTS (cotton & print colors)
* Fair Trade (cotton)
* Good Environmental Choice – a label from the Swedish Society for Nature Conservation (tote bag and print colors).
Printed in Gothenburg, Sweden. Vegan (no certificate).
COLORS
The tote bag is ecru and it is printed with 4 colors: grey, pink, orange, and a green-yellow color.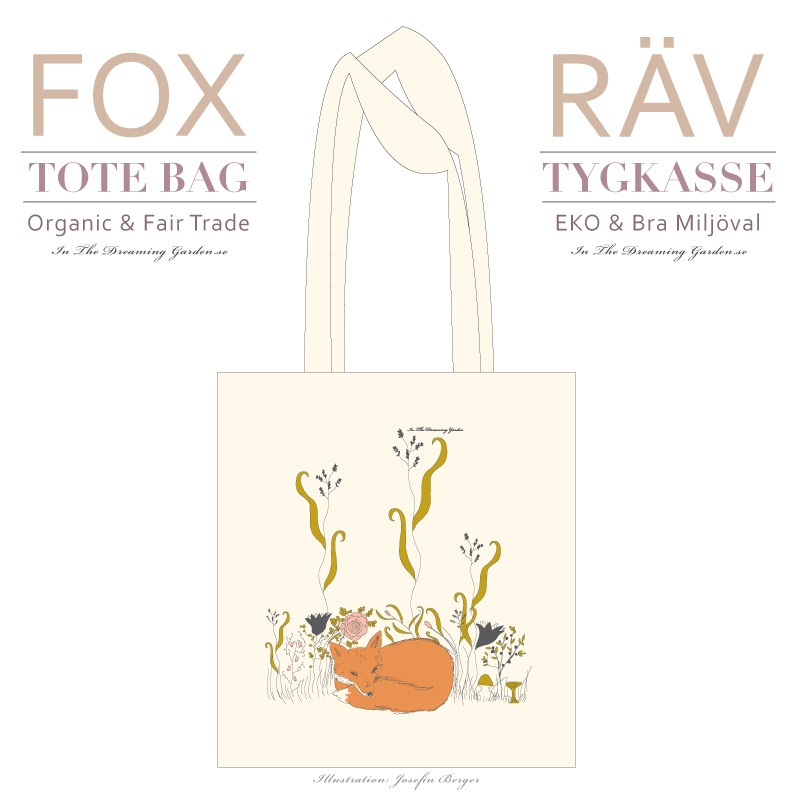 Save
Save
Save
Save
Save
Save
Save
Save
Save
Save
Save
Save
Save
Save
Save
Save
Save
Save