The card Flower House.
Decor and cards with fairy tale illustrations
In The Dreaming Garden: cards and interior design that are made under fair conditions and from environmentally friendly materials. Manufacturing takes place mostly in the Nordic countries. The motifs are animals like cats and dogs, fairies, flowers and dreamy girls.
I started the company in August 2014, and the romantic motifs have since then found their way into homes both in Sweden and abroad. I have noticed that many people like to give away my products as gifts.

Here you can see how it goes when I draw and color one of my motifs.
Most customers have different favorite motifs, which I enjoy to see, but I would probably say that Fox and Flower House are my most appreciated motifs. The illustration Unicorn is a favorite among the youngest children.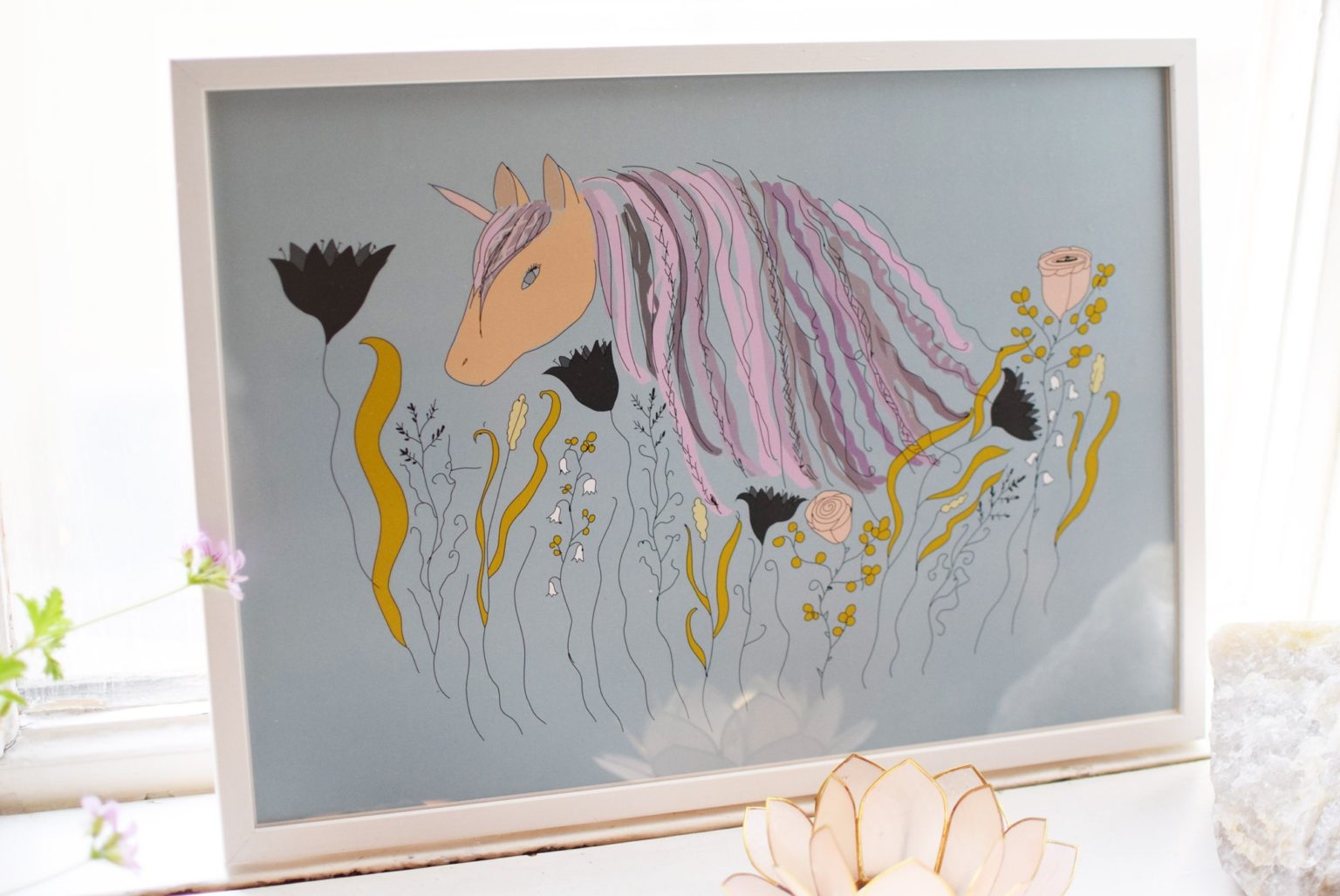 A3 poster Unicorn.
A little about me
I who run this webshop and draw the illustrations and designs for the products is Josefin Berger. I have loved fairy tales, fairies, elves, animals and nature since I was little, and because of that I enjoy drawing those kinds of motifs for my products.