Description
Welcome to the fairy's outdoor kitchen, here is to be baked blueberry pie on a pink stove! "Go ahead, take a sip of the magical blueberry juice," says the fairy. "How many scoops of flour were there? You have the recipe there on the branch."
Wash by hand, does not stand machine wash.
Produced at Åry Trays in Småland, Sweden. Pattern by Josefin Berger.
Use a knife that leaves small cuts if it's important for you to maintain the pattern. You can also cut on the back and then turn the illustration forward when you place the cutting board on the shelf. The cutting board also fits well as a serving tray for fruit and cheese.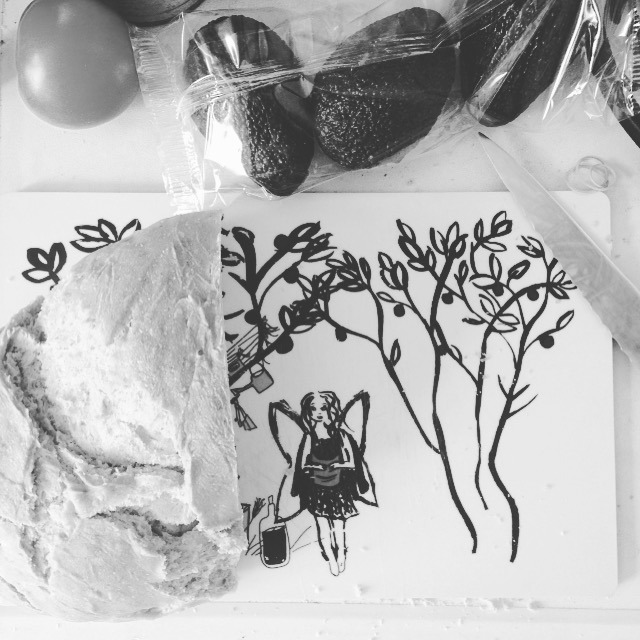 Save