The card Flower House.
Decor and cards with fairy tale illustrations
In The Dreaming Garden: cards and interior design that are made under fair conditions and from environmentally friendly materials. Manufacturing takes place mostly in the Nordic countries. The motifs are animals like cats and dogs, fairies, flowers and dreamy girls. The fairy tale is always present, as is the rural, natural feeling.
I started the company in August 2014, and the romantic motifs have since then found their way into homes both in Sweden and abroad. I have noticed that many people like to give away my products as gifts.
Most customers have different favorite motifs, which I enjoy to see, but I would probably say that Fox and Flower House are my most appreciated motifs. The illustration Unicorn is a favorite among the youngest children.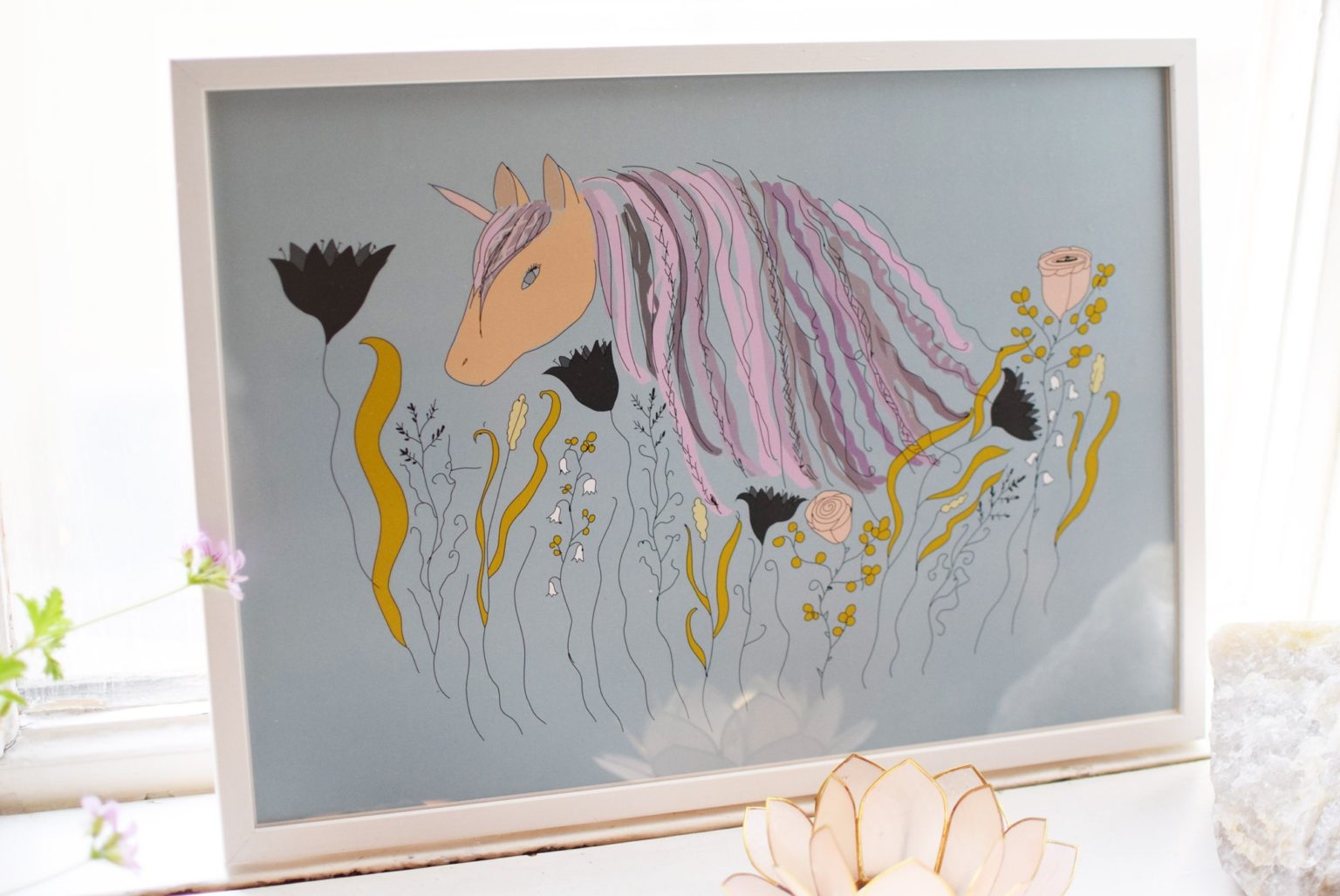 A3 poster Unicorn.
A little about me
I who run this webshop and draw the illustrations and designs for the products is Josefin Berger. I have loved fairy tales, fairies, elves, animals and nature since I was little.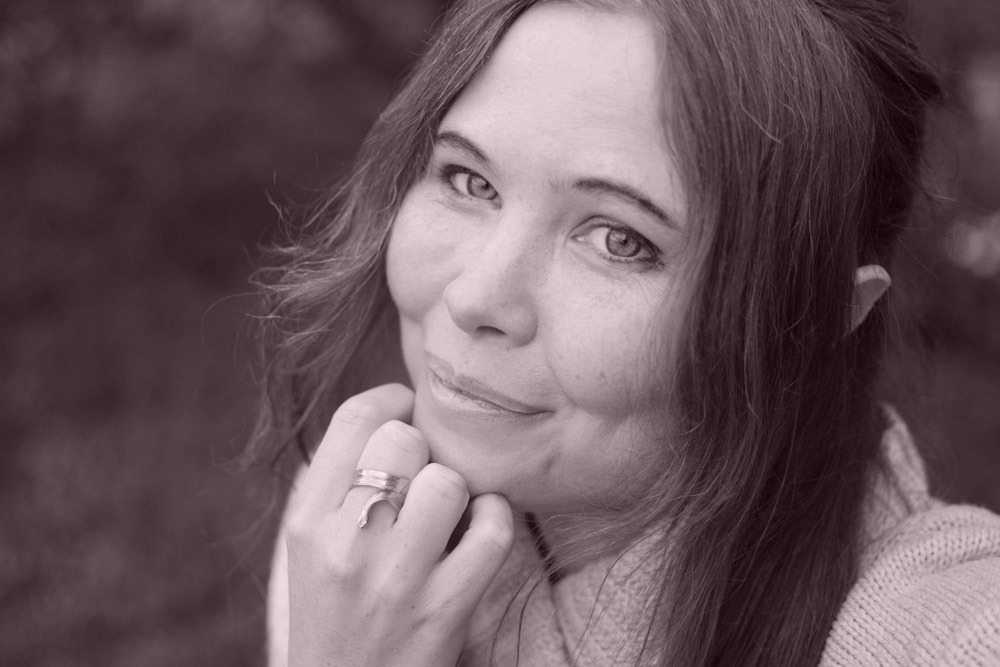 Fantasy Pop
Yes, and if you're as fond of fairy tales as I am, you might like my fantasy inspired music. You are very welcome to listen to Spotify below. If you do not have Spotify, you will find my music on most other music services such as Youtube, Itunes, etc – see all at JosefinBerger.com/music. You also find a physical EP here in this shop.
If you follow me on Spotify below, you will get my new songs on your Spotify Release Radar when they are released.
Nedsläckt land (Blackout)
I am one of the participants of the TV experiment Nedsläckt land where we got to try living completely without electricity. I had been told that we would celebrate holidays together and try out different fun activities (ha ha). I participated because I hoped that more people would be curious about my design products & my music.
I think it became informative programs, and I was taught many new things. Like that all grocery stores closes down almost immediately in the event of a long power outage. It's important to have extra water and a store of food home that can stand at room temperature. Yes, and having some and other things at home. I am happy if my participation can help prepare us in Sweden better for a crisis situation.