Description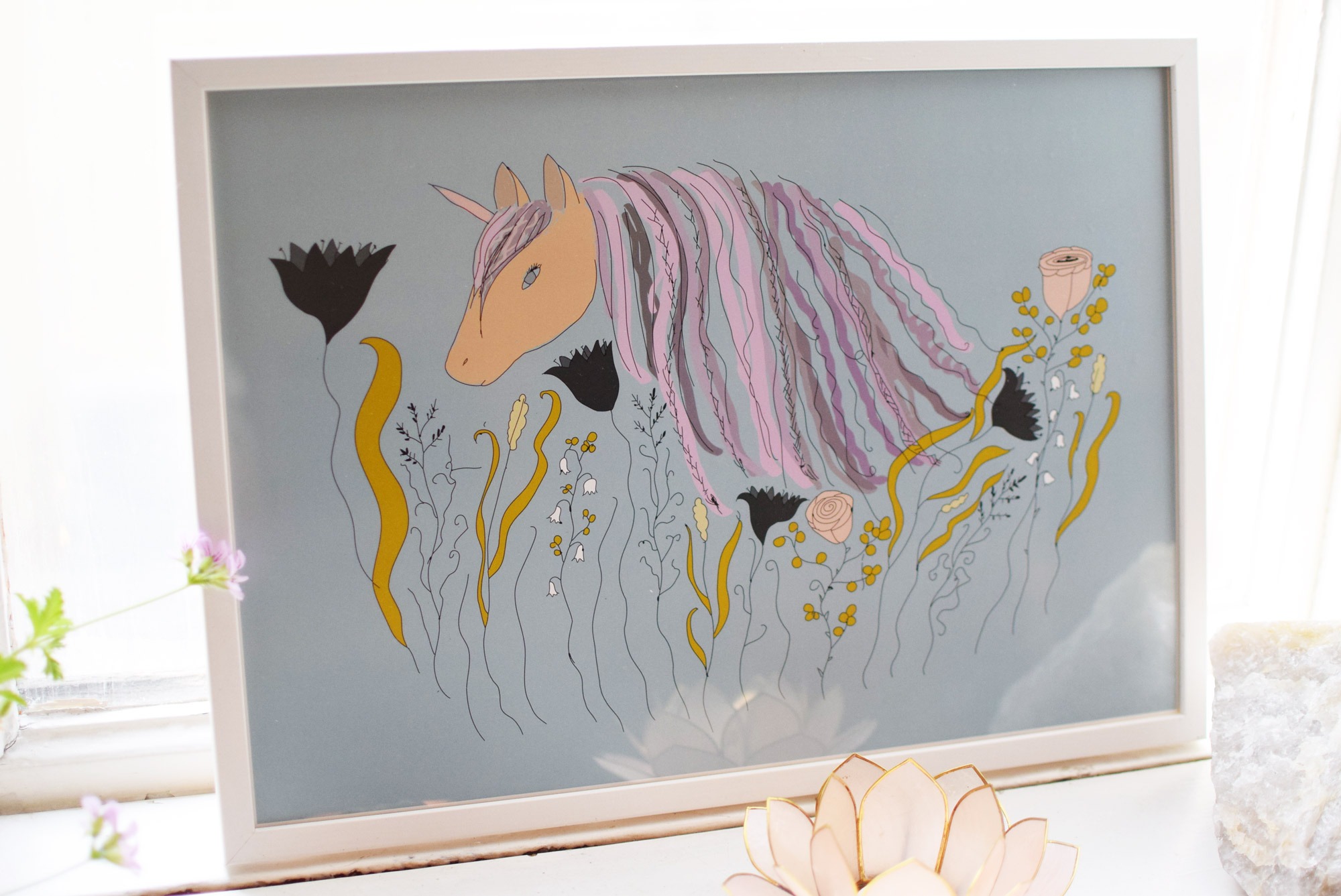 Unicorn among sweet flowers. This is the kids' favorite! When I sell on markets, it's always this that the smaller children aged three to six come up and say that they like. If you are an adult and still like unicorns (sometimes there are some adults who praise the unicorn illustration as well) – then know that I am exactly the same, I still love unicorns! 🙂
Eco-friendly
Printed at KLS in Denmark with vegetable based GMO free ink on 100% recycled paper. Meets the requirements for the Nordic Ecolabel and Carbon neutral print. The posters, on the contrary to the cards, is not labelled with those marks for aesthetic reasons, but the posters still meets the requirements.
Size
A3 = 29,7 cm × 42,0 cm (11.69 inches × 16.53 inches)
Frame is not included
The one in the picture is a Swedish-made wooden frame for the A3 format bought from BGA Fotobutik's webshop.
Illustration: Josefin Berger.