Description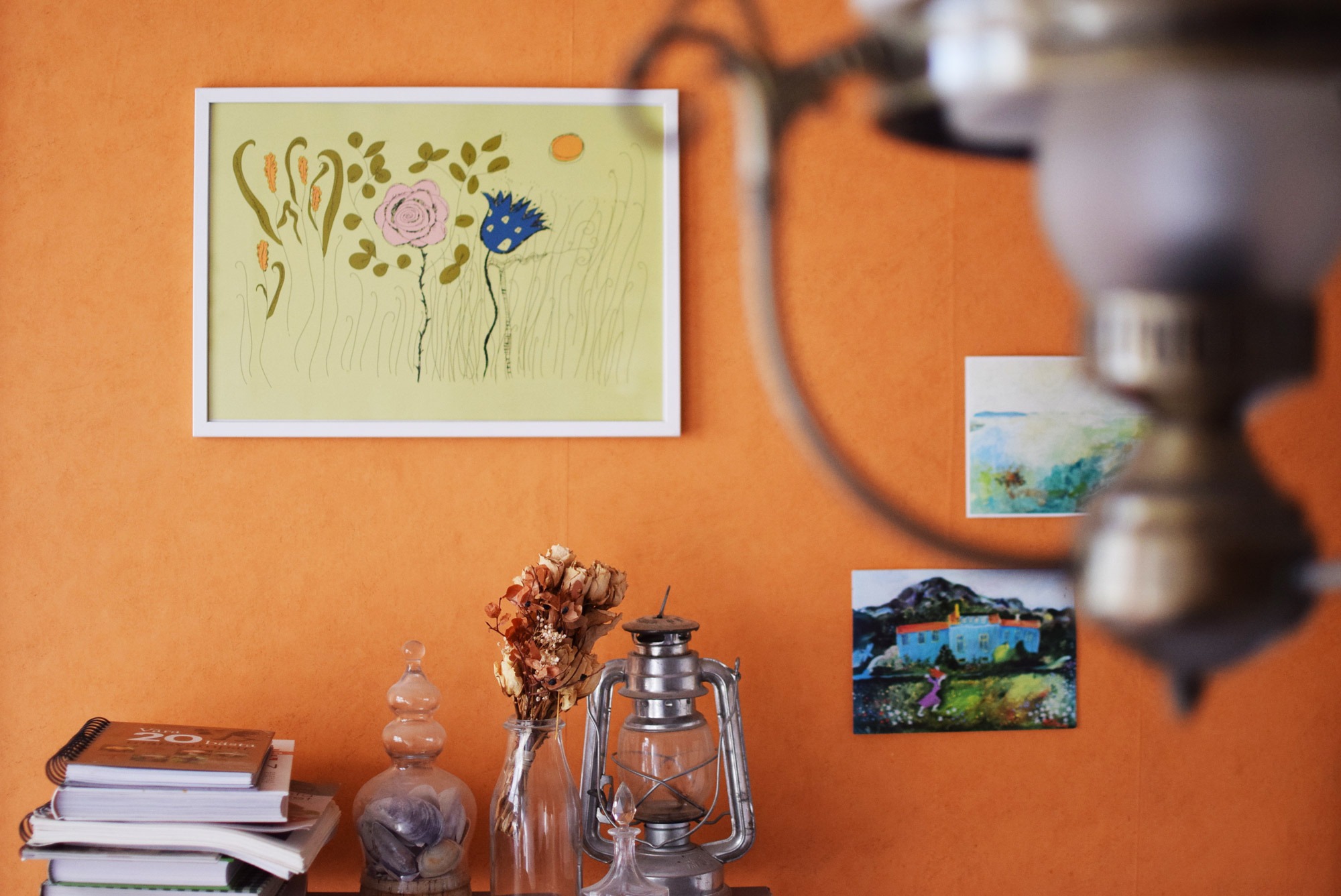 A splash of color that lights up the colorful, rural home. The blue flower is a rental studio for small animals and fairies that need to get away and create. Many windows and open petals provide perfect light.
Eco-friendly
Printed at KLS in Denmark with vegetable based GMO free ink on 100% recycled paper. Meets the requirements for the Nordic Ecolabel and Carbon neutral print. The posters, on the contrary to the cards, is not labelled with those marks for aesthetic reasons, but the posters still meets the requirements.
Size
A3 = 29,7 cm × 42,0 cm (11.69 inches × 16.53 inches)
Frame is not included
The one in the picture is a Swedish-made wooden frame for the A3 format bought from BGA Fotobutik's webshop.
Illustration: Josefin Berger.